Breww helps you streamline every step of your operations, so you can focus on brewing great beer.
Breww is the all-in-one solution
---
The most integrated brewery platform in the world
Breww can be integrated with a number of other platforms, including ecommerce/web-shop platforms, POS applications, fermentation monitoring, SIBA's Beerflex DDS and marketing platforms. See our integrations page for more details and all the options available to you.
Wild Card Brewery case study
We spoke to the team at Wild Card, an award-winning London-based brewery, about their experiences using Breww and how Breww helped them double their production in one year without massively increasing their admin workload.
Read the full case study.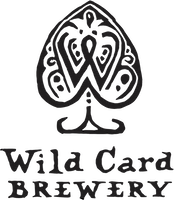 98.33
Tonnes of
carbon reduction



When we started up, we tried to do everything for free (or near as) which was always a struggle, but became impossible as we grew. We trialled another bit of software that was functional but antiquated. It added time to our day and would have involved significant training to any new members of staff. Breww is intuitive though. It's simple to use, everything's in there and if there's some more functionality that you need, the support team are really helpful. In brewing no matter how much time or space you have, you'll fill it. There's just no way we could go back to our old methods now, we've filled the time with other things.



Rapid growth meant that we needed a brewery management system that kept up with our business. Breww was clearly the best option for us, firstly because of its modern technology and interface and secondly because it offered us even more scope for scaling up even further in the future.