Breww helps you streamline every step of your operations, so you can focus on brewing great beer.
Breww is the all-in-one solution
---
The most integrated brewery platform in the world
Breww can be integrated with a number of other platforms, including ecommerce/web-shop platforms, POS applications, fermentation monitoring, SIBA's Beerflex DDS and marketing platforms. See our integrations page for more details and all the options available to you.
Wild Card Brewery case study
We spoke to the team at Wild Card, an award-winning London-based brewery, about their experiences using Breww and how Breww helped them double their production in one year without massively increasing their admin workload.
Read the full case study.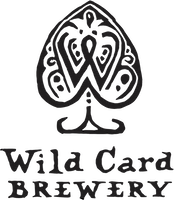 91.58
Tonnes of
carbon reduction



We are so grateful to have found Breww to manage our brewery, having started in 2019 we knew we needed a CRM system to help us grow and wanted the right platform from the beginning of our journey. Initially we looked at several older more established platforms and were totally underwhelmed, confused and completely disappointed in what the market had to offer - it was akin to operating an MS Dos platform and even the sales chap got confused with trying to train us! Thankfully after looking on SIBA, Breww appeared, and wow what a platform. It's like doing to the Brewery software system, what apple did to the mobile phone. Max has created a seamless, efficient and beautiful platform providing everything that the modern brewer could need. We have absolutely no hesitation in recommending Breww to anyone who will listen.



Breww has taken the pain & labour out of so many tasks within our business it's hard to know where to start! Be it automatic beer duty calculations, accurate raw material & finished stock control, CRM or returnable cask tracking, Breww has allowed us to become exponentially more efficient & productive. It is vital to our continued growth & development as a business & is the most comprehensive brewery management software out there. We couldn't recommend it enough!